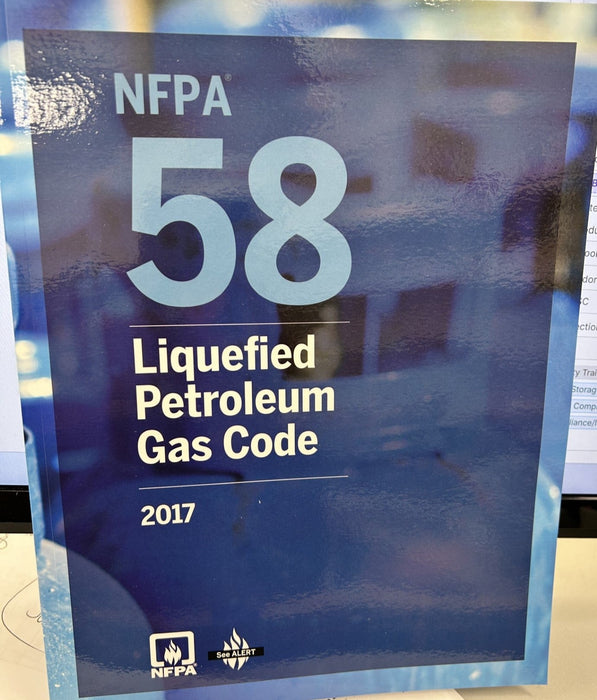 NFPA-58 Code Book 2017 Edition
Industry Benchmark for LP Gas (Propane) Handling, Storage and Transportation
This book provides minimum safety requirements for all liquefied petroleum gas (propane) installations, from small cylinders installed at residences to large bulk storage facilities that can exceed 100,000 gallons.
The code includes minimum requirements for safe handling during LP gas (propane) transfer, including operator qualifications, maximum filling quantity in containers, and pre-transfer inspections to ensure containers are fit for continued service.
Go To Resource for the Propane Industry
This industry resource has the information, advice, and visuals you need to back up your work on every project and prevent LP-Gas (propane) system failures, leaks, tampering, fires, and explosions. Current edition adopted by Texas. 
Sold individually