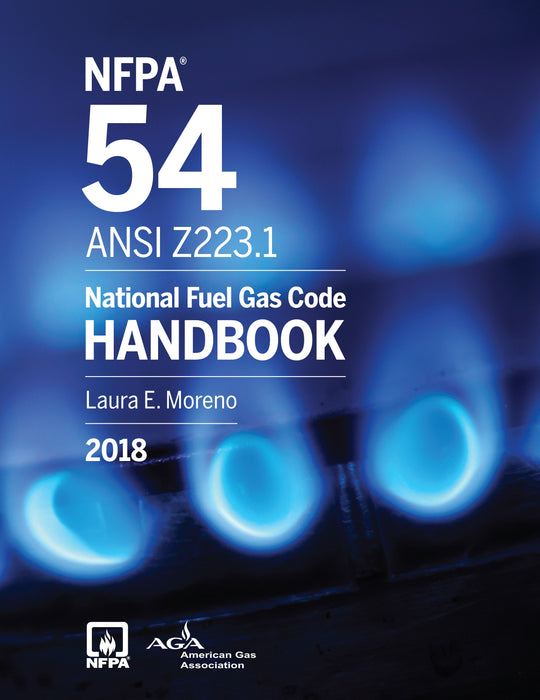 NFPA-54 2018 Manager Edition Handbook
Industry Benchmark for Design and Installation of Fuel Gas Piping Systems
This book provides industry-accepted guidance for the safe installation and operation of fuel gas piping systems, appliances, equipment, and accessories. This resource is a time-saving companion for engineers, contractors, consultants, AHJs, designers, and architects. The handbook is your go-to source for the how and why behind fuel gas safety compliance. This manager's edition includes more details and information than the softback version.
This edition includes updates based on recognized risks, recent research, and the techniques, materials, developments, and construction practices in use today, so you will be able to verify fuel gas piping, appliance, and venting jobs are in compliance. Handbook contributors are a panel of fuel gas safety experts. From design to installation, maintenance, and inspection -- no matter what aspect of fuel gas safety your job involves, NFPA 54 is essential.
Current edition adopted by Texas. 
Sold individually