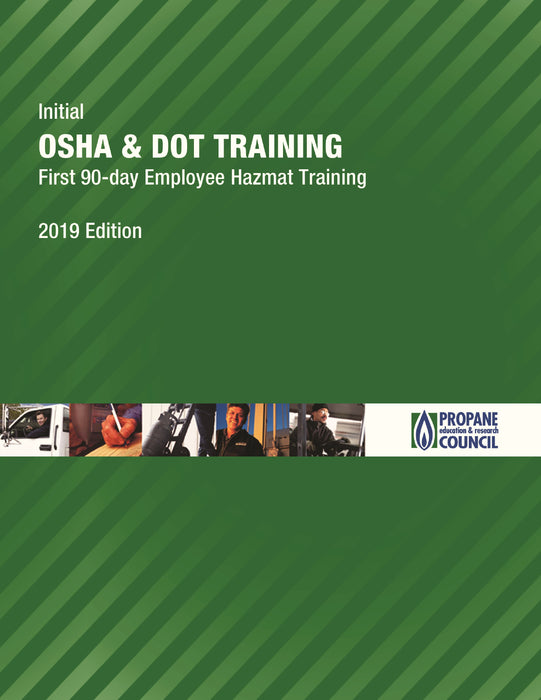 Initial OSHA & DOT First 90-Day Employee Hazmat Training Book
Study Guide for New Employees Who Work with Propane
The OSHA and US DOT have developed regulations and requirements for the safe use of propane. This training is designed to instruct employees who work with and transport propane on those regulations and requirements.
Includes an end of module certification for each employee that documents the first time they've received the training and refresher training.
Preparation for CETP Certification
The topics covered included are OSHA hazard communication; DOT general awareness hazmat training; emergency response; loading and unloading; CMV driver requirements; vehicle inspection; cylinder safety; materials of trade; and security and hazardous materials modules.
 Sold individually