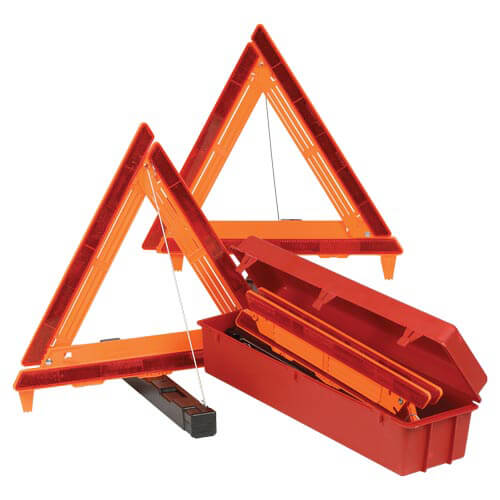 EMERGENCY RESPONSE TRIANGLES
Stay Safe Out There
The weighted base anchors the triangles in strong wind (compliant with 40mph wind test). No tools required for setup and no batteries for use. Provides effective  warning during the daytime with the fluorescent orange frame, and reflective warning during nighttime with high-quality red acrylic reflectors that help prevent accidents and warn motorists.
The storage box prevents UV deterioration and fits in your cab.
 Set of 3