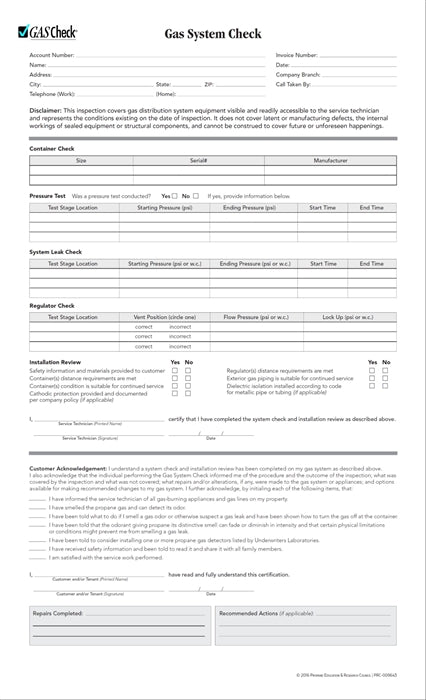 GAS CHECK INSPECTION FORMS
Easy and Convenient Way to Record Information from a Gas Check
Forms for recording a gas system check which can be completed on the gas delivery system, including the containers, regulators, and appurtenances.
This form is intended to be used anytime there is a need to document container information, pressure tests, leak checks, regulator checks, an installation review and/or a customer acknowledgement. This form focuses on the vapor distribution system only.
200/package