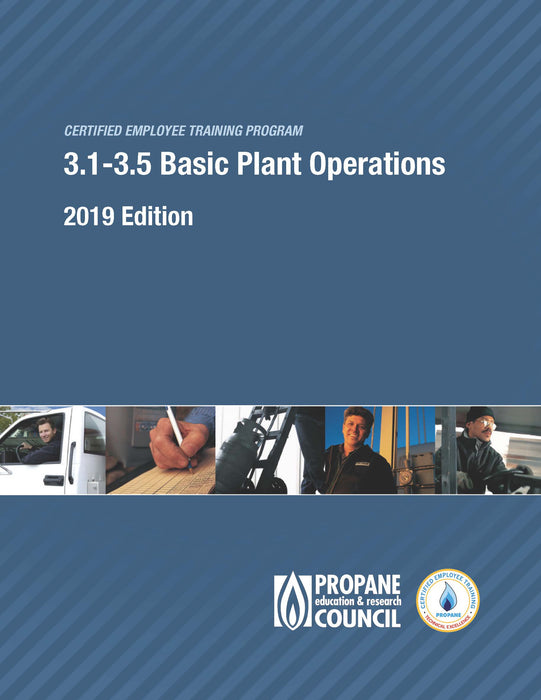 CETP 3.1-3.5 Basic Plant Operations Book
Study Guide for New Employees in Plant Operations
The Basic Plant Operations guide provides information, practices, and procedures to safely and efficiently perform bulk plant operations tasks, mainly cylinder inspection, filling and requalification, and plant and equipment maintenance.
The topics covered are main components of a bulk plant; propane liquid supply system; inspection and filling of DOT cylinders; inspection and filling of vehicle mounted ASME tanks; DOT cylinders visual inspection and requalification; maintaining cylinders and ASME tanks; unloading cargo tank motor vehicles; and bulk plant systems and equipment maintenance.
Preparation for CETP certification
The textbook includes a fold out of the Requalification process. 
 Sold individually