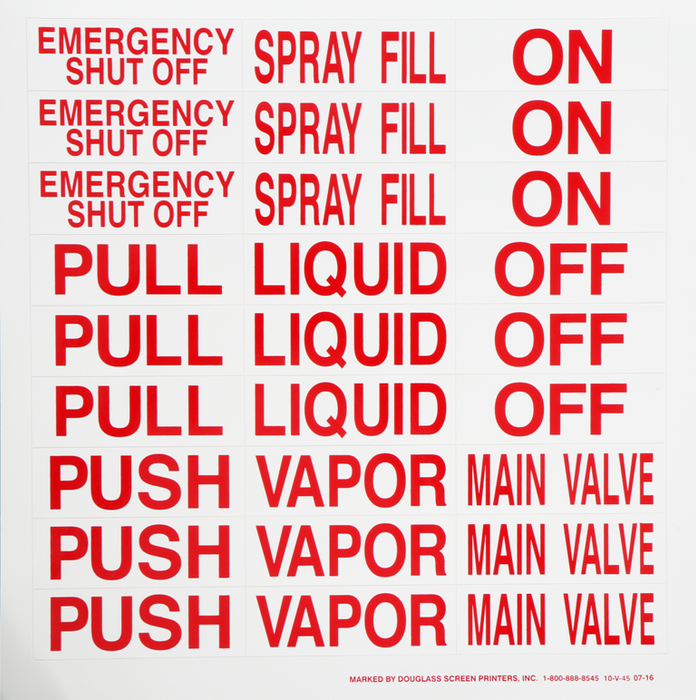 BULK TRUCK/TRANSPORT DECALS
Our bulk truck/transport decals provide reliable labeling for your fleet. Made from quality materials, they are compliant with industry standards and include essential safety information. Easy to apply, these decals make sure your vehicles are correctly labeled for maximum safety.
All labels 1" x 3", red letters on white vinyl.
Sheets sold individually