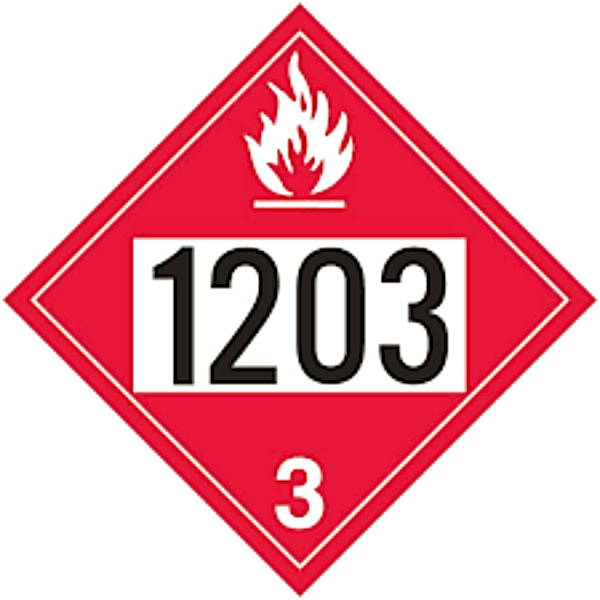 Gasoline Compliance Hazmat Placard
The 1203 HAZMAT GASOLINE PLACARD is the perfect solution for indicating the hazardous material warning for gasoline, and identifying gasoline for transportation or storage tanks.

Be Ready for Your Next Inspection
This placard is compliant with all applicable hazmat regulations, allowing transportation and storage to be done safely and securely. The placards are easy to install and use, promoting quick and efficient compliance.

Choose your material: vinyl decal, magnetic or polyethylene from the drop-down
Size: 10.75" x 10.75", 1075.
Sold individually; holder not included for polyethylene