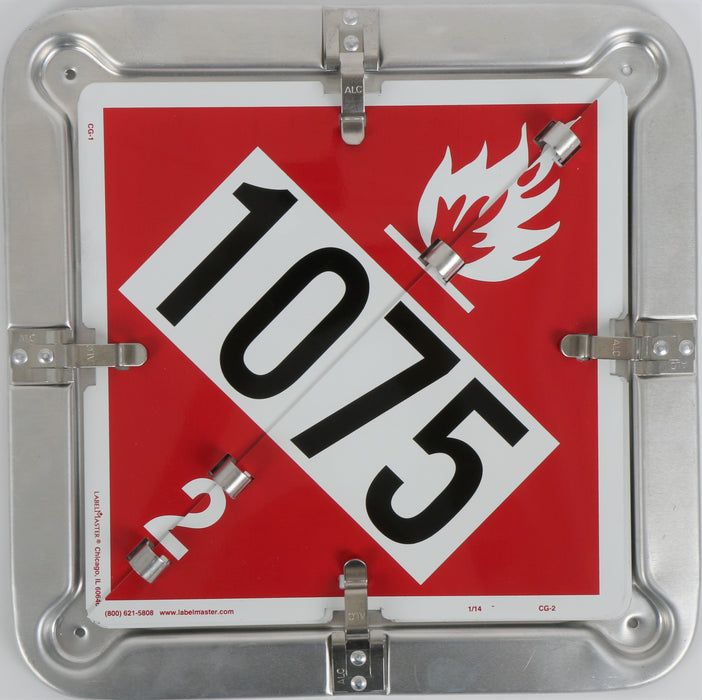 METAL FLIP PLACARDS 1075 & 1005
Easily Change DOT Placarding with Metal Flip Placards
These flip placards allow you to change the DOT placard for a different vehicle or trailer. This particular configuration has 1075 (propane) and 1005 (anhydrous ammonia). 
Self-contained, these aluminum alloy placard panels slide over easily on aluminum hinges and use strong, secure clips to lock the panels in place during your haul. They are secure in any road and weather conditions.
Sold individually