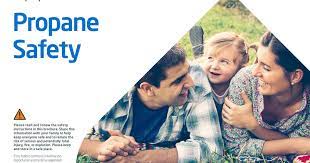 COMPREHENSIVE BOOKLET ON RESIDENTIAL PROPANE SAFETY (25 PK)
Ensure your customer and their family's safety with this Comprehensive Booklet on Residential Propane Safety. It's packed full of valuable information and guidelines, covering everything from odor fade to weather-related emergencies. Keep them informed on what to do if you smell propane, and rest assured that they're well-prepared. Includes a "scratch-n-sniff" test.
25/package. Select English or Spanish version from the drop down.